When we called on our community to submit photos for International Women's Day sweepstakes, we knew we'd be blown away by what we saw. In our search for photos of fierce female riders, Kaylee and her crew stood out for a few reasons—her confidence, charisma and commitment to the water are just a few of them!
Get a glimpse into her unique boating lifestyle and take some inspiration for your own.
Name: Kaylee
Heyday wake boat model: 2018 WT-2DC
Favorite place to go boating: Palisades in Alpine, Wyoming
When did you learn to captain a boat?
I learned to captain a boat when I bought my Heyday in 2021. It was definitely a learning curve, but I caught on quick!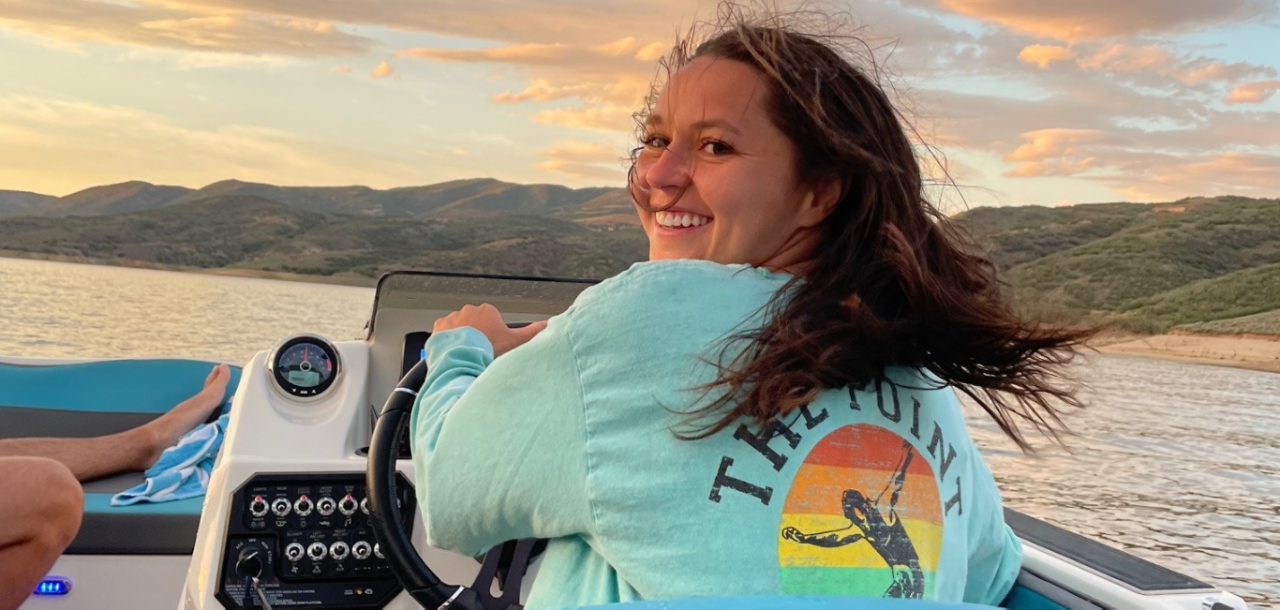 Do you have any advice for someone who is looking into purchasing a wake boat?
It's intimidating, but with some help from people who know you can learn fast. Just go for it! Not only will it be worth it for the memories, but you get to help other people experience the joy of boating and learn new things.
Lots of people say make a friend who has a boat; I say it's better to be the friend who has the boat!
How often do you get to go out on your boat?
Never enough! I try to make it out to my hometown lake two times a week and try to make three to four weekend trips a year somewhere like Lake Powell in Arizona, Bear Lake in Idaho, or Palisades in Wyoming.
Who is a part of your boat crew?
My best friend Liv is my co-captain and trip planner, but lots of other friends come out with me all summer. And there is something special about filling the boat with family. ❤️
Do you surf, wakeboard, or captain your boat?
Mostly captain but I can't go out without my own turn for a surf sesh!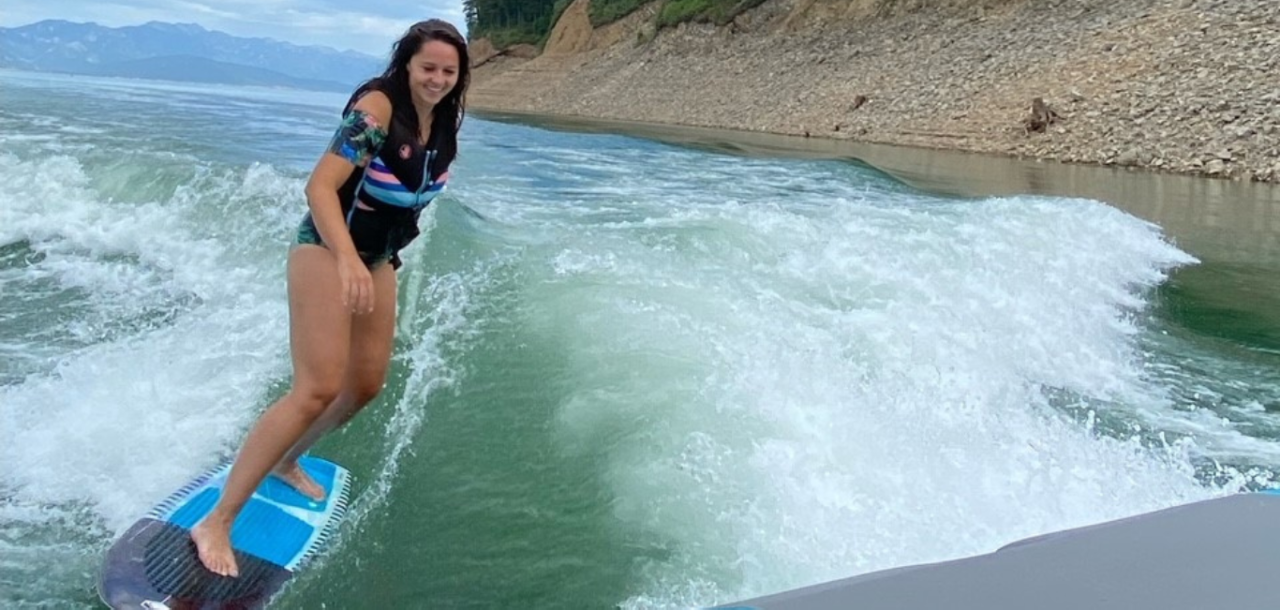 What is your favorite memory on your boat?
I'll never forget cruising across the glass at Lake Powell early in the morning or having a bald eagle fly alongside us as we cruised the pine covered shore at Palisades.
What advice would you give to a girl or woman just starting out driving a boat, or learning to wake surf or wakeboard?
Be confident! Lots of people will make comments that make you second guess yourself, but you can do it.
Prove them all wrong and break the mold!
Last but not least—what are some of your favorite features on your Heyday?
I love the hot tub seats! Everyone fights over who gets to sit in them.
Kaylee received a free wakeboard from our partners at Slingshot as the winner of our first-ever International Women's Day giveaway where entrants were invited to submit personal photos showing women on the water. The views and opinions expressed in this interview are those of the subject and do not necessarily reflect the views or positions of Heyday or others present.